One Way Car Rental Service

Sai Taxi Service - One Way Car Rental 18 sᴇᴀᴛᴇʀ , 20 sᴇᴀᴛᴇʀ , 26 sᴇᴀᴛᴇʀ || вυѕeѕ 2x2 27 ѕeaтer , 35 ѕeaтer , 45 ѕeaтer || вυѕeѕ 2x3 49 ѕeaтer , 52 ѕeaтer , 56 ѕeaтer

Sai Taxi Service signifies the possibility of driving between points A and B from one city to the next and not worry about getting the vehicle back to the city that you left from.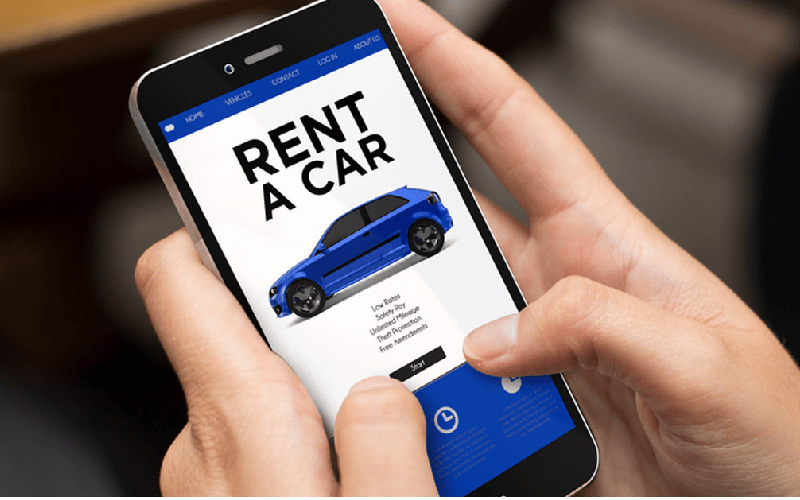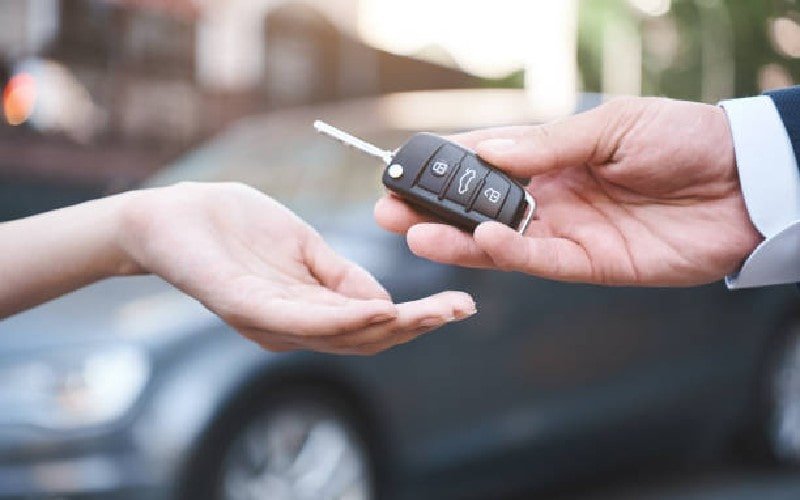 Depending on the number of travellers, you can choose from the following configurations, based on your convenience.
Terms And Condition: Toll and Taxes extra
Sai Taxi Service provides Local Car Rental Packages to meet your transportation needs within the city.
Advantages of getting a Car Service for Dehradun To Dehli
So, if you are planning a tour to Delhi rent a Cab from Sai Taxi Service right now and make things easier for you!
Are you intending to attend multiple meetings in the city within only a few hours?
City Car Rental / Radio Car Rental isn't available in the areas where you plan to visit?
Do you have a tight timetable?
Uncertain, even if you ask City Car Rental / Radio Car Rental will be delivered or will arrive at the time you requested?
The next time you wish to go to your hometown and do not require a car for an extended period of time, or to work, but you have somebody else to go back with or alternative ways to return from a long journey, you could opt in Sai Taxi Service - Your One Way Car Rental option. This gives you the flexibility and ease of picking the vehicle from one location and dropping it off at the next.You can then hire an automobile in exchange for Local Car Rental package like 60 kms/ 6 hours using Sai Taxi Service and rest sure that the rental car will be there for 6 hours and 60 kms will be at your disposal. Car Rental packages can be extended depending on your plans for flexibility at no extra cost.
The last thing you should stress about during your hectic agenda will be Car Rental!
You can now choose to book a One way cars between the routes , wherever the service is in use. If you're in search of drop-off services, Sai taxi Service is the most reliable car rental service to rent a One-way taxis for reasonable prices. Take a look at the list of routes offered by Sai Taxi Service and book for the same according to the requirements of your. We are confident that we will provide you the top of the line one-way automobile rental service to make your reservation.
| From | To | Hatchback | Sedan | SUV |
| --- | --- | --- | --- | --- |
| Chandigarh | Dehradun | 3300 | 3500 | 5300 |
| Dehradun | Delhi Airport | 3500 | 3700 | 5500 |
| Dehradun | Chandigarh | 3200 | 3400 | 5200 |
| Dehradun | Delhi | 3400 | 3500 | 5500 |
| Dehradun | Greater Noida | 3500 | 3750 | 5550 |
| Dehradun | Gurgaon | 3500 | 3750 | 5550 |
| Dehradun | Haridwar | 1850 | 1800 | 3000 |
| Dehradun | JollyGrant Airport | 950 | 1100 | 1800 |
| Dehradun | Mohali | 3750 | 4250 | 5700 |
| Dehradun | Mussoorie | 1250 | 1500 | 2300 |
| Dehradun | Muzaffarnagar | 3300 | 3800 | 4700 |
| Dehradun | Nahan | 2400 | 2700 | 3700 |
| Dehradun | Noida | 3300 | 3400 | 5500 |
| Dehradun | Paonta Sahib | 1450 | 1600 | 2500 |
| Dehradun | Rishikesh | 1500 | 1700 | 2800 |
| Dehradun | Roorkee | 1800 | 2000 | 3200 |
| Dehradun | Saharanpur | 1700 | 2000 | 3200 |
| Dehradun | Vikas Nagar | 1250 | 1500 | 2200 |
| Dehradun | Yamunanagar | 2500 | 3400 | 4500 |
| Delhi | Dehradun | 3000 | 3400 | 5500 |
| Delhi | Haridwar | 2800 | 3400 | 5500 |
| Delhi | Mussoorie | 3800 | 4200 | 7000 |
| Delhi | Rishikesh | 3000 | 3300 | 5500 |
| Delhi Airport | Dehradun | 3000 | 3500 | 5500 |
| Greater Noida | Dehradun | 3500 | 3700 | 6000 |
| Gurgaon | Dehradun | 3400 | 3700 | 6500 |
| Haridwar | Dehradun | 1600 | 2000 | 3000 |
| JollyGrant Airport | Dehradun | 950 | 1100 | 1800 |
| JollyGrant Airport | Haridwar | 1500 | 1600 | 2800 |
| JollyGrant Airport | Mussoorie | 2000 | 2300 | 3300 |
| JollyGrant Airport | Rishikesh | 1200 | 1300 | 2400 |
| JollyGrant Aiport | Roorkee | 1800 | 2000 | 3200 |
| Mohali | Dehradun | 3750 | 4250 | 5700 |
| Mussoorie | Dehradun | 1250 | 1500 | 2300 |
| Mussoorie | Haridwar | 2800 | 3000 | 4200 |
| Mussoorie | JollyGrant Airport | 2000 | 2300 | 3300 |
| Mussoorie | Rishikesh | 2400 | 2500 | 3700 |
| Mussoorie | Roorkee | 3000 | 3700 | 4200 |
| Mussoorie | Saharanpur | 3000 | 3400 | 4200 |
| Muzaffarnagar | Dehradun | 3300 | 3800 | 4800 |
| Nahan | Dehradun | 2300 | 2700 | 3700 |
| Noida | Dehradun | 3000 | 3600 | 5500 |
| Paonta Sahib | Dehradun | 1350 | 1600 | 2700 |
| Rishikesh | Dehradun | 1500 | 1800 | 3000 |
| Rishikesh | JollyGrant Airport | 1200 | 1400 | 2400 |
| Rishikesh | Mussoorie | 2200 | 2700 | 3700 |
| Roorkee | Dehradun | 1600 | 2000 | 3200 |
| Roorkee | JollyGrant Airport | 1600 | 2000 | 3200 |
| Roorkee | Mussoorie | 3000 | 3800 | 4200 |
| Saharanpur | Dehradun | 1700 | 2000 | 3000 |
| Saharanpur | Mussoorie | 2900 | 3300 | 4000 |
| Vikas Nagar | Dehradun | 1250 | 1500 | 2200 |
| Yamunanagar | Dehradun | 2500 | 3200 | 4000 |
Terms And Condition: Toll and Taxes extra